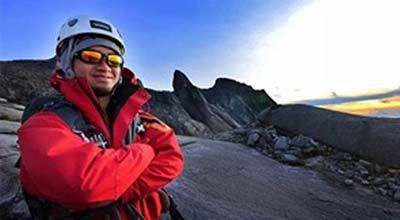 A month has passed since Mount Kinabalu shook from a 5.9 magnitude earthquake. The dust seems to have settled but the impact on the people continues to linger. For one, the families of the 18 people who died are still trying to cope with the sudden and expected loss of their loved ones.
MAKING A DIFFERENCE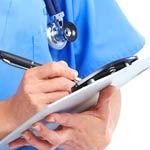 A NURSE at a hospital in Nakhon Ratchasima, Thailand, has been praised for breastfeeding a patient's baby. Kwong Wah Yit Poh reported that the baby boy's mother was unable to breastfeed him after she was seriously injured in an accident a few days ago. The baby's father died in the accident....
Read the full story »
SPECIAL FEATURES
New Products & Technology

TOKYO - Hoya Group PENTAX Medical launches Splash M-Knife, the new multi-functional ESD device to achieve complete endoscopic submucosal dissection (ESD) with a single device. The new device will be demonstrated... More »
---
Health Alert
While many Malaysians have welcomed Rohingya to their shores on the back of a boat people crisis that has seen around 7000 migrants stuck at sea, the country's health minister warned Tuesday that those being... More »
---
Featured Headlines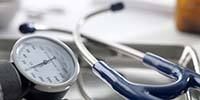 EACH major organisation in society has its own knowledge base and its own role and relationship networks. The role network of the police force includes criminals, wrongdoers, legal transgressors, attorney-general, lawyers, judges, the courts and the...
IHH Healthcare Bhd is one step closer to opening its first hospital in China with a local partner after having obtained a 20-year business licence from the local authority in Shanghai. The group said in a Bursa Malaysia announcement yesterday that its...
Despite valuations of heathcare stocks such as IHH Healthcare Bhd reaching their highs in the past week, analysts said the bullish trend for such stocks could sustain in the immediate term. IHH was the second top performer among component stocks of...
International News
The Government has pledged 5,000 new primary care staff, including pharmacists, physician associates and district nurses to help alleviate workforce pressures. The pledge, one of a smattering of fresh announcements...
Education News

THE stress that medical students go through isn't something to joke about. It's tough, and Khor Zhong Wei had friends who failed a year and had to repeat the whole process again. "I know some students...
Pharmaceutical
The Ministry of Health seized a total 45,317 packages of unregistered medicine including those that have been laced with poison and even illegal cosmetics from 130 premises amounting to RM830, 663. Among the...
Business & Investments

With a 600 million plus population and pharmaceutical market demand of USD21.3 billion in 2014, Association of Southeast Asian Nations (ASEAN) is poised to be the next economic powerhouse of Asia, through efforts...