SUNGAI BULOH: Hospital Sungai Buloh has received four new haemodialysis machines after Prime Minister Datuk Seri Najib Tun Razak made a surprise visit. Hospital director Datuk Dr Khalid Ibrahim said Najib noted the inadequate number of machines there late last month and called for an immediate supply of additional...
Read the full story »
MAKING A DIFFERENCE
A young doctor who performed surgeries on two children diagnosed with hydrocephalus under adverse conditions has been lauded by the Kaohsiung Medical University Hospital. Wang Tse-lun 33, said he was working with a group of medical volunteers in the Solomon Islands in November last year, when local physicians...
Read the full story »
SPECIAL FEATURES
New Products & Technology
Covering everything from remote controlled hospital beds to oxygen therapy and aerosol masks, last week's Arab Health exhibition in Dubai was busy. Wamda partner, GE had a presence there, with digital, big data... More »
---
Health Alert
The Health Ministry today announced a ban on a whitening product from popular cosmetics line, Qu Puteh after it was found to contain harmful substances. Its director-general, Datuk Dr Noor Hisham Abdullah, in a... More »
---
2016 Nursing & Healthcare Events
Featured Headlines
Putrajaya's controversial 1 Care scheme, which critics claim will tax citizens and businesses monthly to foot the country's growing healthcare bill, has already entered its "final stages", Health...
Pregnant women going into labour can now take free taxis to hospital, thanks to an initiative by the Kuala Lumpur Makkal Communication Taxi Drivers Association (PPTMCKL) which began on January 4. The pioneer project, targeted...
PETALING JAYA: General practitioners (GPs) have objected to the view that they usually missed dengue detection on patients' early visits, saying that the dengue rapid test should be carried out only when symptoms were...
International News
Surgery patients do better when nurses have better working environments, according to a new study. Hospitals with well-staffed, top-notch nursing departments had fewer deaths after surgery than hospitals without...
Education News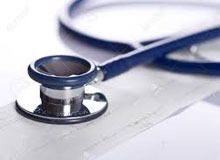 Since the publication of my scholarships offer to help students whose parents are earning less than RM4,000 per month a few days ago, my wife has received more than 50 applications for financial help and most of...
Pharmaceutical
Five hundred Hepatitis C patients are involved in a clinical study on the effectiveness of a combination of existing drugs. Health Minister Datuk Seri Dr S. Subramaniam said the clinical study was being conducted by...
Business & Investments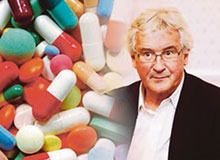 KUALA LUMPUR: The implementation of the Trans Pacific Partnership (TPP) pact should pave the way for positive growth for the pharmaceutical industry in Malaysia, said Guardian Malaysia chief executive officer Peter...