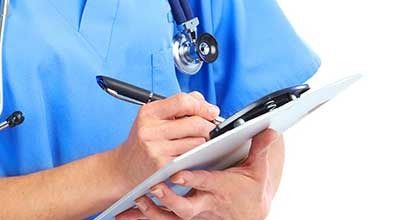 INCENTIVES are continually improved to retain doctors, especially specialists in public hospitals, but temptation from the private sector is just too great to resist. Many of these doctors and specialists leave the government service to join the private sector, said Deputy Health Minister Datuk Seri Dr Hilmi Yahya...
MAKING A DIFFERENCE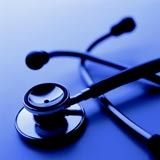 The chief of South Korea's Armed Forces Nursing Academy has been awarded an order of merit from the U.S. for her contributions to expanded bilateral relations in the military medical sector, the academy said Tuesday. The U.S. Army Medical Command conferred the Order of Military Medical Merit also known as O2M3, to Brig. Gen. Choi Kyung-hye...
Read the full story »
SPECIAL FEATURES
New Products & Technology

When 13-year-old Farah Faqihah was first told about an opportunity to be part of a programme where she would be taught 3D printing, she had never even heard about the technology and had no idea what to expect. Three... More »
---
Health Alert
KUALA LUMPUR: Manufacturers and sellers of vaping devices will be subjected to a major shift in the way they market their gadgets and accompanying odds and ends. As the authorities work together to address concerns... More »
---
2016 Nursing & Healthcare Events
Featured Headlines
MIRI: Miri Hospital that serves as the medical hub for a population of 1.5 million people in northern Sarawak is operating at maximum capacity already and is finding it hard to cope with the high surge in patients every year...
ENSURING her family is healthy is 55-year-old Lydia Hew's main priority. All of them go for health checks once a year, and spend a day every weekend exercising in Bukit Jalil. Though her family is healthy, she said they...
BELUM: While the Hulu Perak health department provides medical services to the orang asli in the Royal Belum State Park, it is not always accessible to those who need it the most. Mobile clinics are sent every fortnight to...
International News
There is an outcry in the United States that we're facing an urgent nurse deficit that threatens the safety of individual patients and the nation's health as a whole. Consider arguments from two Times...
Education News
21th century is an era with strong emphasis on knowledge-based economy. This by definition suggested that human capital training is the key element for economic growth. The realisation comes in tandem with the...
Pharmaceutical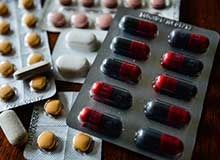 The frequent and widespread use of antibiotics in the country is worrying, says Deputy Health Minister Datuk Seri Dr Hilmi Yahya. If the situation continued it would be difficult to treat diseases and it also...
Business & Investments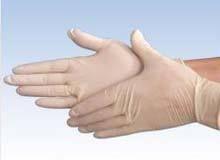 KUALA LUMPUR: Supermax Corp Bhd's wholly-owned United Kingdom (UK) subsidiary, Supermax Healthcare Ltd, has been awarded a licence to supply medical gloves to the National Health Service (NHS) over the next four...