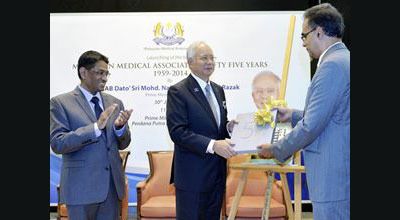 The medical expertise in Malaysia is comparable and sometimes better than in most Western countries, said prime minister Datuk Seri Najib Tun Razak today.
He pointed out that earlier this year, the country's healthcare system received the top score out of 25 countries surveyed by an American publication, ahead of Spain, France, Ireland and New Zealand.
MAKING A DIFFERENCE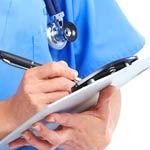 A NURSE at a hospital in Nakhon Ratchasima, Thailand, has been praised for breastfeeding a patient's baby. Kwong Wah Yit Poh reported that the baby boy's mother was unable to breastfeed him after she was seriously injured in an accident a few days ago. The baby's father died in the accident....
Read the full story »
SPECIAL FEATURES
New Products & Technology

TOKYO - Hoya Group PENTAX Medical launches Splash M-Knife, the new multi-functional ESD device to achieve complete endoscopic submucosal dissection (ESD) with a single device. The new device will be demonstrated... More »
---
Health Alert
The country is on the brink of one of the largest dengue outbreak, Health Minister Datuk Seri Dr S. Subramaniam warned. The number of deaths compared with the same period last year, he explained, had doubled to... More »
---
Featured Headlines
WE may be a nation of food lovers, but many Malaysians are remiss in looking after their digestive health resulting in the rise of digestive disorders and diseases in the country. The worrying trend prompted the formation of the Digestive Health Malaysia ...
True love knows no bounds and few can show it better than a nurse who despite all the advice she received from doctors, went ahead to marry the paralysed man she had fallen in love with. 15 years later, they are still a happily married couple with no...
The Health Ministry will investigate the actions of a doctor who posted a patient's pregnancy record book on social media after she sought treatment for a third degree tear after home birth. Health deputy Director-General (Medical) Datuk Dr S...
International News
The Government has pledged 5,000 new primary care staff, including pharmacists, physician associates and district nurses to help alleviate workforce pressures. The pledge, one of a smattering of fresh announcements...
Education News
KPJ Sabah Specialist Hospital and Damai Specialist Hospital are sponsoring 20 Sabahans to a three-year Diploma in Nursing course at KPJ University College in Negeri Sembilan. After completing their three-year...
Pharmaceutical

THE provision of healthcare has traditionally been managed on the philosophy that where the patient is concerned, price should not be a hindrance. But in a real world situation, access to life-saving medicines...
Business & Investments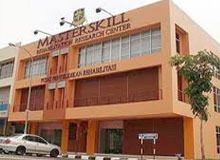 Masterskill Education Group Bhd (MEGB) shareholders have approved the disposal of two properties in Selangor and Johor to Brilland Property Sdn Bhd, a company controlled by MEGB major shareholder and executive...